24: MOORE OPTIONAL: Guided Snorkel Tour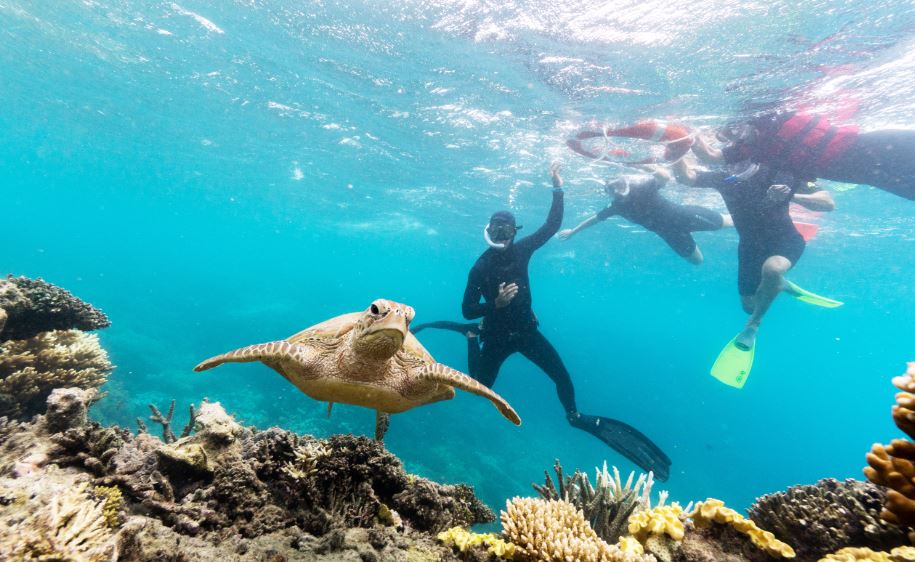 Perfect for: VIP experience | Marine education
Our marine experts guide you on a personal 35 minute guided tour of Moore exploring areas of the reef not accessible by others, highlighting brilliant corals and fascinating marine life.
With a snorkelling area that covers 6000 square metres, there's plenty of space for you to explore the Great Barrier Reef! If you have never snorkelled before or aren't a strong swimmer, our friendly team will provide full instructions on how to use the snorkelling equipment provided - snorkel, fins, mask, buoyancy vest and lycra suit.

Our snorkelling area has been designed with your safety in mind. There are four rest stations for you to relax and re-energize and an elevated tower where our trained lifeguards are always on watch. Confident swimmers can check out the spectacular 15-metre deep drop-off and canyon at the farther reaches of the snorkelling area.
Maximum 6 guests per tour and ideal for non-swimmers.